Welcome to Seaview
Seaview Primary School and Nursery Unit enjoys a fine reputation as a forward looking and proactive provider of quality teaching and learning in North Belfast.
Our school is a warm, friendly community school, where your child can be safe and happy. At Seaview Primary School and Nursery Unit, attention is paid to educational skills, whilst also striving to develop the child as a whole to become confident and independent members of an ever changing and challenging society. We are both a Rights Respecting School and Eco School encouraging children to respect others and look after the environment.
Our children acquire a wide range of skills and knowledge throughout their time in school and it is our belief that all children, given support and encouragement, can achieve their potential.
We believe that every child deserves the opportunity to discover their own strengths and talents in order to prepare for the future. As a school team, we constantly strive to achieve the very best for you and your child - to create successful and happy children.
Should you wish to visit our school, please contact Mrs Steele in the school office.
Latest images
Upcoming Events...
Monday, 11th December 2023
ASC Christmas Shpw (1.30pm)
Foundation Stage Christmas Show (10.00am)
Tuesday, 12th December 2023
Foundation Stage Christmas Show (1.15pm)
Wednesday, 13th December 2023
Belfast Christmas Market Visit (Pupil Groups)
Thursday, 14th December 2023
KS1 Christmas Show (10.00am)
Friday, 15th December 2023
KS1 Christmas Show (10.00am)
Tuesday, 19th December 2023
KS2 Carol Service (1.00pm - Seaview Presbyterian)
Wednesday, 20th December 2023
Nursery Christmas Show (9.30am)
Thursday, 21st December 2023
Choir Singing at Nursing Home (am)
Early Closure (12.30pm)
Friday, 22nd December 2023
End of Term (12noon finish)
Monday, 25th December 2023
CHRISTMAS (School Closed)
Tuesday, 26th December 2023
CHRISTMAS (School Closed)
Wednesday, 27th December 2023
CHRISTMAS (School Closed)
Thursday, 28th December 2023
CHRISTMAS (School Closed)
Friday, 29th December 2023
CHRISTMAS (School Closed)
Monday, 1st January 2024
CHRISTMAS (School Closed)
Tuesday, 2nd January 2024
CHRISTMAS (School Closed)
Wednesday, 3rd January 2024
CHRISTMAS (School Closed)
Thursday, 4th January 2024
CHRISTMAS (School Closed)
Friday, 5th January 2024
STAFF DEVELOPMENT DAY (no pupils to attend)
Monday, 8th January 2024
Term 2 Begins
Announcements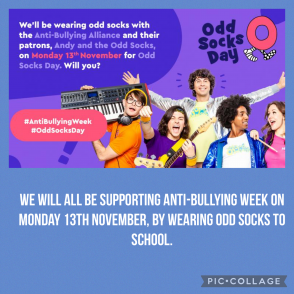 Seaview Primary School and Nursery Unit, Seaview Drive, Belfast BT15 3NB Phone: 028 9037 0114