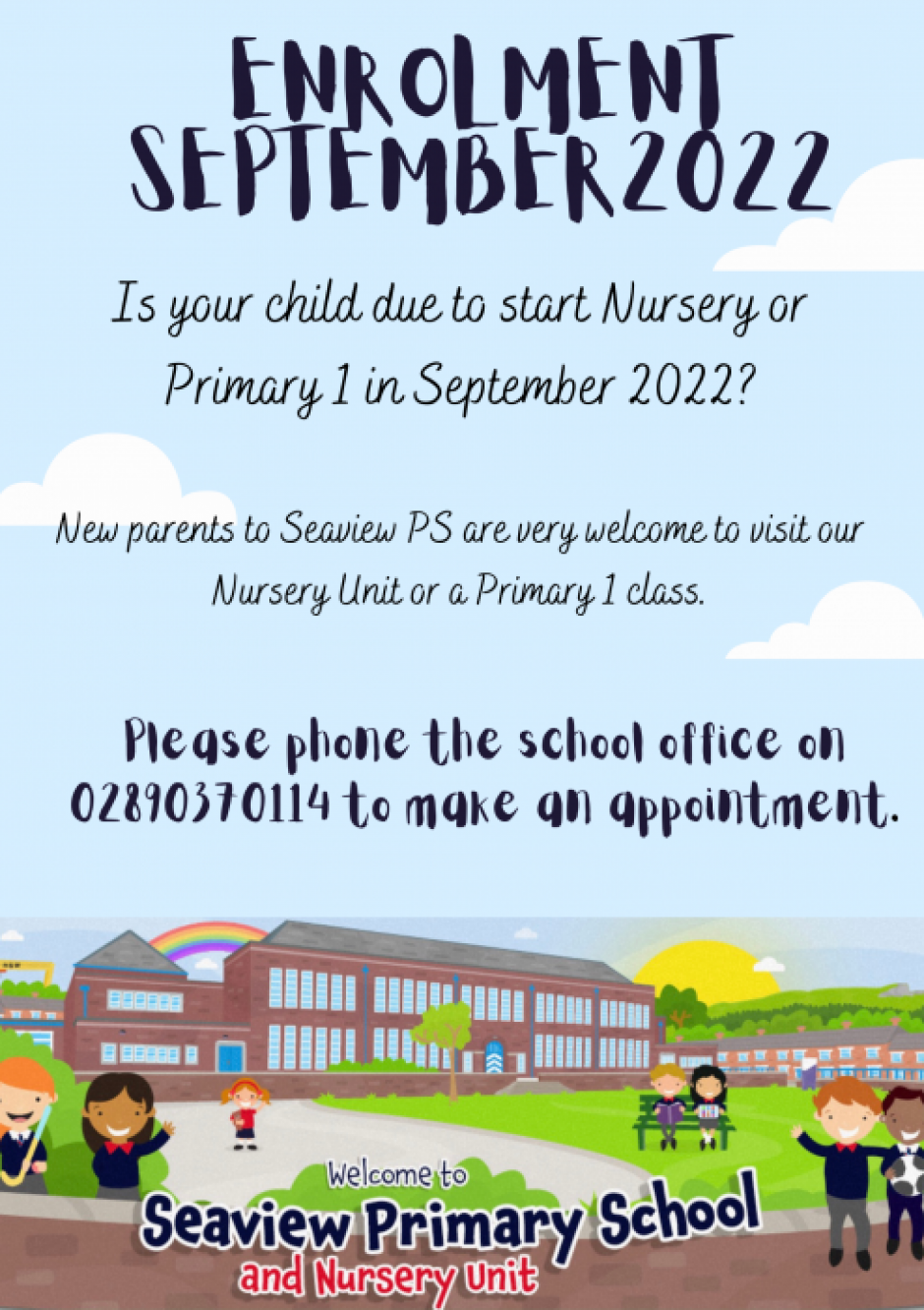 Admissions
Our enrolment has been increasing over the last few years. An admissions criteria information sheet can be requested from the school office or it can be downloaded on the school website. The admissions criteria outlined in the information sheet will be applied in the event of the school being oversubscribed. The school has a waiting list policy which is also outlined on the sheet.
Open Enrolment Procedure – applications to Seaview Nursery Unit and Primary One
A booklet outlining the admissions procedure and criteria for schools in the area, together with an application form is available from the school and downloadable from the Education Authority website. Forms must be returned to the school by the closing date shown on the form. Parents of prospective pupils are welcome to visit at anytime throughout the year. Please contact the school office to arrange a suitable time to meet with the Principal or a Senior Teacher.
Seaview Primary School and Nursery Unit, Seaview Drive, Belfast BT15 3NB Phone: 028 9037 0114