Year One Admissions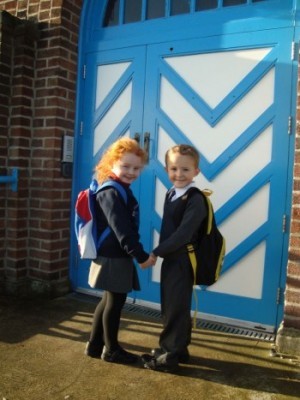 Year 1 is a very important year in your child's life at school.
Our teachers and classroom assistants aim:
-to provide a secure and caring environment in which children are happy and eager to learn
-to develop a working partnership between home and school
-to enable each child to develop his or her full potential.
Visit our school
If you are considering a place for your child in Seaview, you are welcome to contact our office on 028 90370114 to arrange a meeting with the principal.
During your visit you will receive our school handbook which contains useful information.
Application forms
Application forms are available from the school office in early January. If you require, these can be posted out to you.
New Intake Afternoon
Parents are invited to attend a New Intake Afternoon which takes place in our School library in early June. You will be sent a letter which has details of the date and time of the meeting. During this meeting, you will be given vital information about your child starting school. The principal will give a talk and you will have the opportunity to ask the Year One teachers any specific questions you may have.
Induction Day
Your child will be invited to spend a morning in their new classroom in June. This will enable them to meet their teacher and become familiar with the organisation of the classroom.
September Entry
The children start school in September over a period of three days with a third arriving the first day, the second group on the second day and the final group on the third day, when the class is then complete. This enables each child to be given maximum attention as they start school on that very important 'first day' and allows them to become familiar with their surroundings in a relaxed and secure environment.
In Mid-September, the Year One teachers meet with parents for an individual consultation to discuss the settling in process and to share information and concerns.
Seaview Primary School and Nursery Unit, Seaview Drive, Belfast BT15 3NB Phone: 028 9037 0114